News
20.04.2020
Strategic partnership AMAC and REACH GROUP China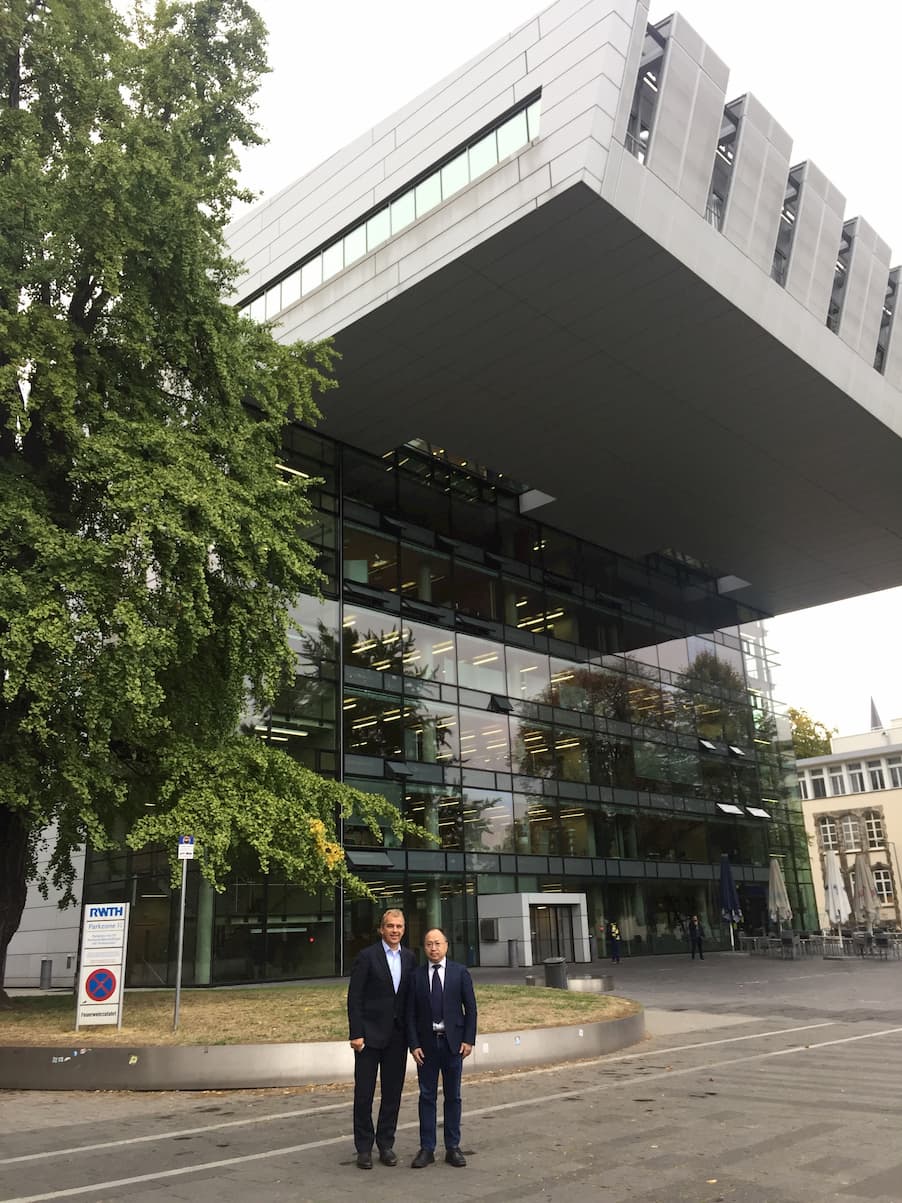 A close cooperation, especially in difficult times like the Covid-19 crisis, is essential for sustainable success. Today, Reach Group/China and AMAC/Germany signed a cooperation agreement to strengthen their business between China and Europe in the field of advanced materials and composite machine technologies. Detailed information can be found in the press release, following this link.
26.02.2020
Meet the AZL at JEC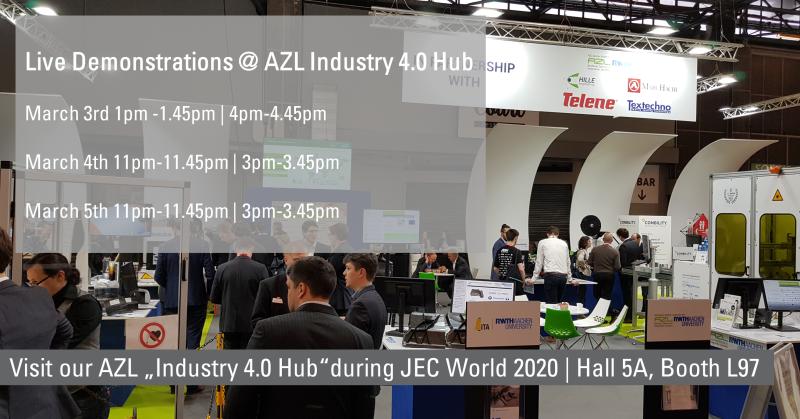 We are looking forward to meet you at the AZL "Industry 4.0 Hub" @JEC in Hall 5A, booth L 97. On about 300 sqm at the JEC World 2020, AZL, our partner institutes and industrial partners showcase their innovative composite technologies and products along the whole composite value chain. From tape laying, RTM, SMC, to filament winding and laser material processing you will be able to find the composite technologies and systems developed on campus. We will hold two live demonstrations a day on our processes, machines and technologies and would be happy to have you with us.
03.02.2020
Successful Automated Kiting Demonstration Day at Airborne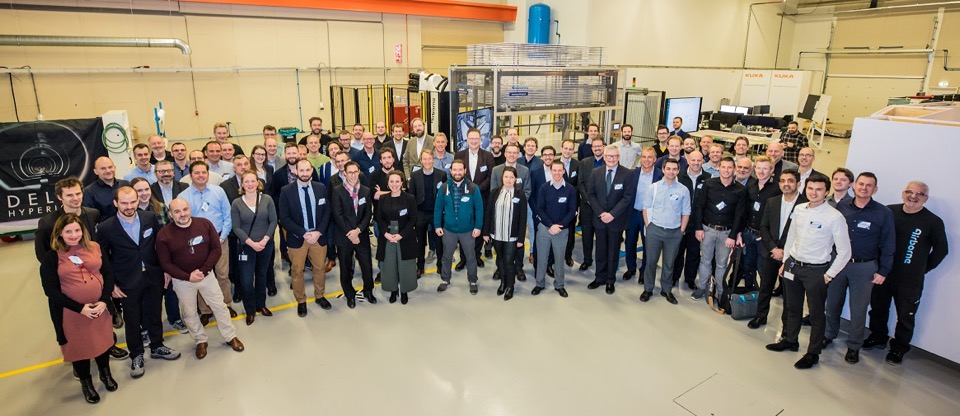 On January 29th, Airborne held an Automated Kiting Demonstration Day, welcome 19 companies from Europe, North America and Australia at Airborne's Headquarters. We appreciated the opportunity to address this unique forum of industry experts with our latest thinking on composites automation and digitalization. Also, it was a great pleasure to hear from Pim Tamis, Factory Automation Manager at GKN-Fokker, about the adoption of Airborne's Automated Kitting solution at their Hoogeveen facility to support four different programs requiring cutting and kitting of plies from 55 different materials. Short brochures are available on KITTING, HONEYCOMB POTTING and LAMINATING. Please contact us for further information: amac-communicationsnothing@effing-aachen.de
30.01.2020
AZL and IKV launch project for the efficient determination and provision of material data for long fibre reinforced SMC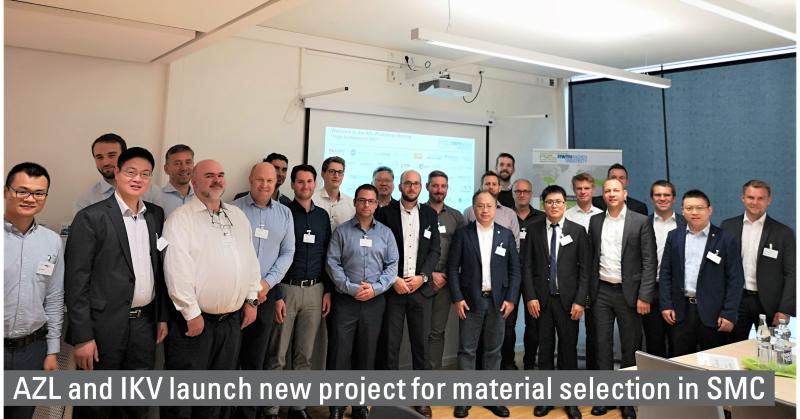 In the AZL Workgroup "High-Performance SMC", a project was developed in cooperation with M- Base, the IKV and the AZL partner network for the efficient and standardized provision of engineering data for SMC. Within the scope of the project, companies can participate in the definition of the re- quired characteristic material data, the guidelines for the production of test specimens and the test specifications. Please find the related press release here.
27.01.2020
1. Review Meeting "Next Generation Mobility Solutions" at AZL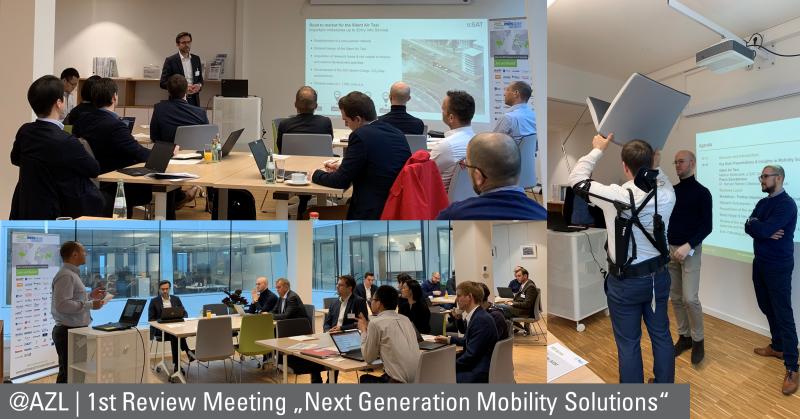 The consortium of AZL's "Next Generation Mobility Solutions" project came together to present and discuss the results from the first work package. In addition, two speakers gave their valuable insights in mobility solutions. For further information, please refer to www.azl-aachen-gmbh.de