News
08.09.2021
With Interreg at PIAE in Mannheim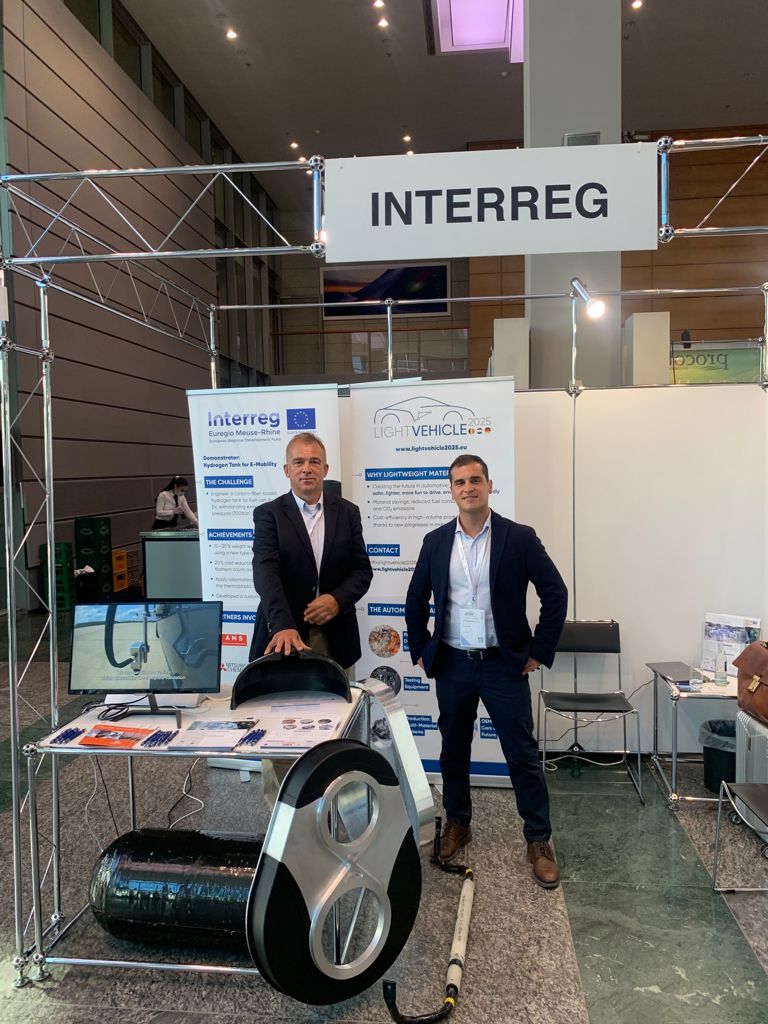 Meet us today and tomorrow in Mannheim at our Interreg booth at PIAE by VDI. Looking forward to seeing you there!
17.06.2021
Meet AMAC at Composites China in Shanghai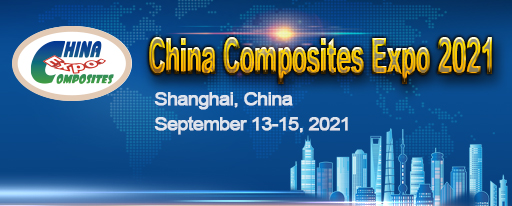 We are looking forward to exhibiting at China Composites in Shanghai from September 13 to 15. You can find us at booth 2311, hall 2. For further information, contact Mona Ziegler.
14.06.2021
ITA TEX TALK / 1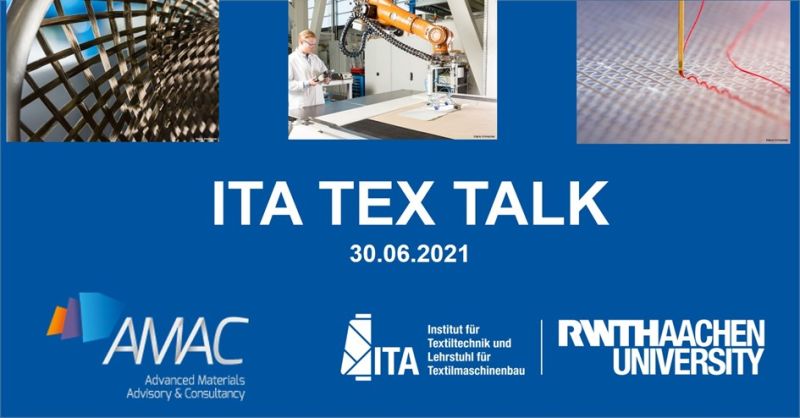 Let us use the Covid-19-crisis as a chance for innovation and renewal! The Institut für Textiltechnik (ITA) of RWTH Aachen and their ITA GmbH in cooperation with Dr. Michael Effing (Managing Director of AMAC GmbH) are very pleased to invite you to their first interactive virtual event of the series "ITA TEX TALK" on June 30st 2021 from 10 am to 11.30 am, live from the ITA machine park. We will introduce to you our new developments and projects in form of 6 short pitch presentations by the respective business segments. This is the first step towards the new ITA concept and offering which will be revealed to you in the second half of 2021 and which will contain, among others regular workshops, annual partner meetings, common studies and further options of cooperation on textile-based composites.This event is free of charge! You can register via this link: https://rwth.zoom.us/meeting/register/tJ0qcOmuqT8pEtyTABLBxbAu2v7WVLnc9K6t
03.05.2021
Finnester Webinar on Fire protection in B&I

AMAC and Finnester have been successfully cooperating for six months now regarding their joint business development activities for fire protective solutions destined to companies located in the D-A-CH region. Finnester has installed a new laboratory for testing in Lahti, Finland and focuses further on your applications in transportation (e-mobility, rail, aerospace, marine etc.) as well as building and infrastructure with the upcoming webinar on May 20st. To register, send an e-mail to Mona Ziegler: amac-communicationsnothing@effing-aachen.de. Further info can be found here.
19.04.2021
AMAC cooperates with ITA of RWTH Aachen and ITA GmbH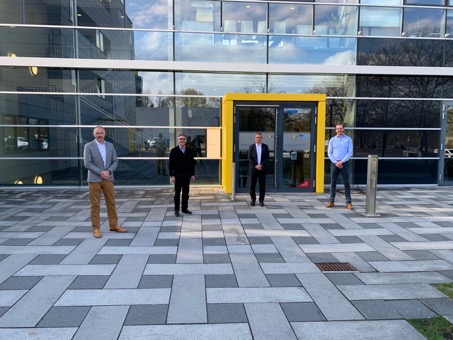 As of April 19th, 2021, AMAC is pleased to announce its cooperation with the Institute for Textile Technology, ITA, of RWTH Aachen University and their ITA GmbH. The aim of the cooperation is to strengthen and develop their business activities in composites. Please read the entire press release here.